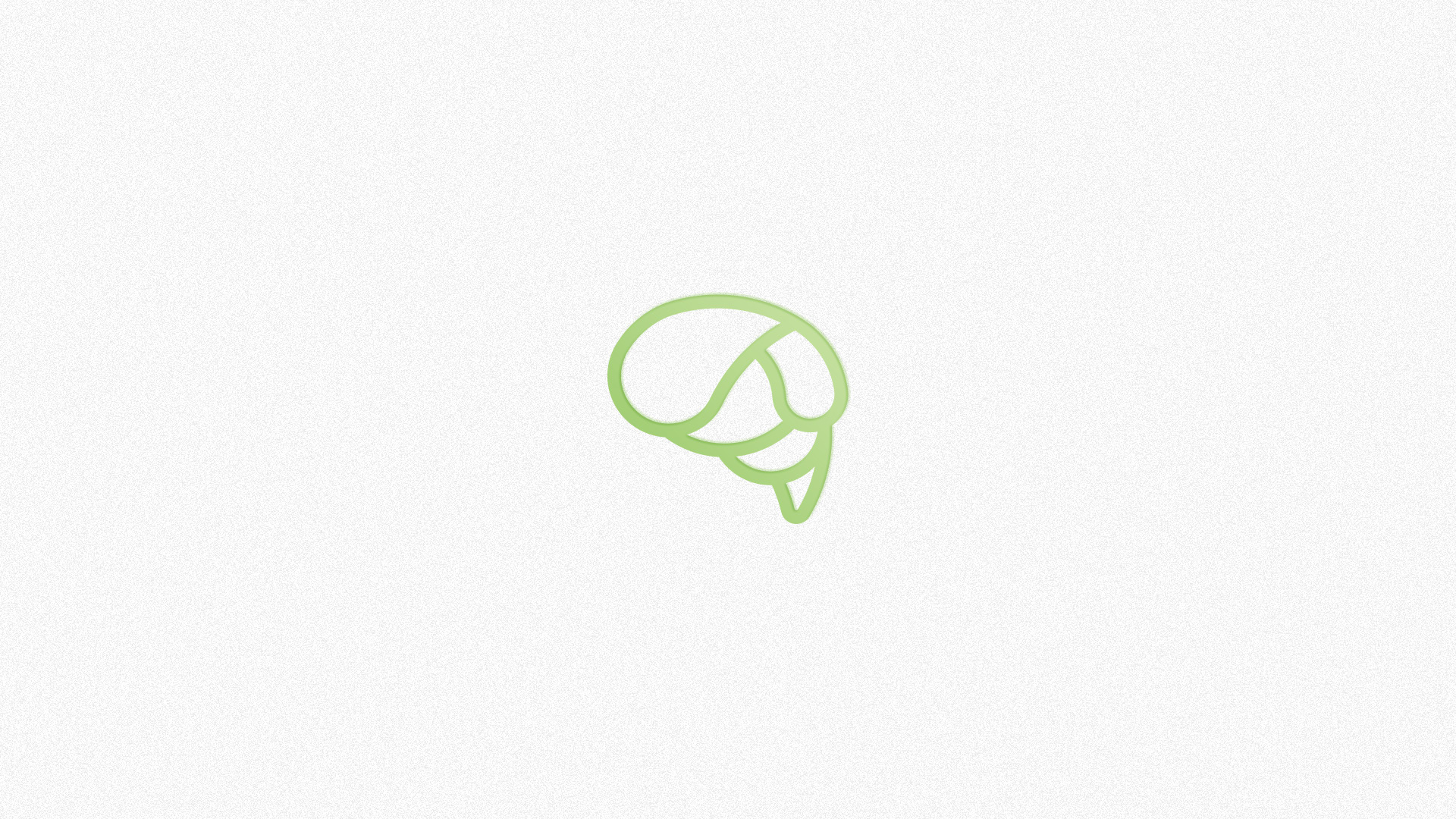 A Fonoaudiologia é a é a ciência que tem como objeto de estudo as funções biologicas e comportamentais envolvidas na comunicação humana. Essa área é essencial para o desenvolvimento da nossa sociedade, pois a atividade que nos diferencia das outras espécies é a nossa capacidade de nos comunicarmos precisamente com nossos semelhantes.

---
Speech therapy is the science that has as its object of study the biological and behavioral functions involved in human communication. This area is essential for the development of our society, as the activity that sets us apart from other species is our ability to communicate precisely with our fellow human beings.
O Cérebro é responsável por distribuir todos os impulsos nervosos que fazem os nossos sentidos funcionar, por conta disso é certo dizer que o nosso cérebro é a base para a comunicação, por mais que outros órgãos e partes transmitam essas informações para fora do corpo. Com base nesse conceito, o Cérebro foi escolhido como o desenho do símbolo da Marca.

Também para se fundir ao conceito do cérebro e agregar a transmissão de comunicação no desenho, foi incluido uma forma de "balão de chat". Os "balões de chat" foram criados para gerar um diálogo em tirinhas e em histórias em quadrinhos, já que era preciso ter uma forma de fazer os personagens das histórias se comunicarem. Hoje, o "balão de chat" é conhecido também nas plataformas de conversa pela internet, já que a comunicação é dividida entre balões de quem manda a informação e balões de quem recebe a informação.

---
The Brain is responsible for distributing all the nerve impulses that make our senses work, so it is safe to say that our brain is the basis for communication, even though other organs and parts transmit this information outside the body. Based on this concept, the Brain was chosen as the design of the brand's symbol.
Also to merge with the brain concept and add communication transmission in the drawing, a form of "chat balloon" was included. The "chat balloons" were created to generate dialogue in cartoons and in comic books, as it was necessary to have a way to make the characters in the stories communicate. Today, the "chat balloon" is also known on internet chat platforms, as communication is divided between balloons for those who send the information and balloons for those who receive the information.
Juntando esses dois conceitos, cria-se o símbolo da marca Meliora Fonoaudiologia.

---
Bringing these two concepts together, the Meliora Fonoaudiologia brand symbol is created.

Para ornar com o símbolo, escolhi uma tipografia clássica para compor o nome da marca.
A Helvetica quebra um pouco das curvas do desenho, porém não fica harmônico em sua forma original. Por isso suavizei as arestas das letras para que o conjunto do desenho e da tipografia fiquem em harmonia.

---
To decorate with the symbol, I chose a classic typography to compose the brand name.Helvetica breaks a little of the curves of the design, but it is not harmonic in its original form. That's why I've smoothed the edges of the letters so that the whole design and typography are in harmony.
As cores da marca foram escolhidas para contrastar e terem harmonia entre si. Selecionei tons de verde para simbolizar o sentimento que o seu trabalho propõe.
Verde:
Os tons de verde remetem a cura, calma, perseverança, tenacidade, autoconsciência, orgulho, imutabilidade natureza, meio ambiente, boa sorte, renovação, juventude, vigor. Ele também é capaz de trazer sensações de equilíbrio, harmonia, saúde e frescor ao ambiente.
Preto:
O preto remete a formalidade, elegância, profundidade e na maior parte das vezes, o preto é utilizado em tipografias devido à sua neutralidade. A cor, por ser considerada forte, acaba se destacando em alguns fundos, dando mais legibilidade na hora da leitura.
Cinza:
O cinza passa uma ideia de responsabilidade, conhecimento e profissionalismo e ele tende a ser utilizado para ressaltar outras cores, pois sua neutralidade auxilia no destaque de outros tons.
---
The brand's colors were chosen to contrast and harmonize with each other. I selected shades of green to symbolize the feeling that your work proposes.
Green:
The shades of green refer to healing, calm, perseverance, tenacity, self-awareness, pride, immutability, nature, environment, good luck, renewal, youth, vigor. It is also capable of bringing feelings of balance, harmony, health and freshness to the environment.
Black:
Black refers to formality, elegance, depth and most of the time, black is used in typographies due to its neutrality. The color, being considered strong, ends up standing out on some backgrounds, giving more readability when reading.
Gray:
Gray conveys an idea of ​​responsibility, knowledge and professionalism and it tends to be used to highlight other colors, as its neutrality helps to highlight other tones.